2020 was not a year that you would naturally associate with celebrating. Nevertheless, we still had some things to cheer about!
Long Service Awards are usually
presented at our Convention dress rehearsal in October in front of our supporters, so this year we had to do it a bit differently and get creative with Zoom and video recordings.
LABBS 35 Year Award
Our current longest-standing member, Linda Stevens, received her LABBS 35 year Certificate and Long Service Award in 2020 – a fantastic achievement!
Linda is one of our Assistant MDs and over the years she has undertaken many roles in the chorus, always in an enthusiastic and positive way. She is a valued and experienced chorus member as well as a good friend to us all!
As we were unable to hand over the award in the usual way, our Chair, Claire visited Linda to present it to her (in a socially distanced way of course), together with a bouquet of flowers. We also videoed the presentation and showed it at our next Zoom rehearsal so that everyone could share in Linda's acheivement.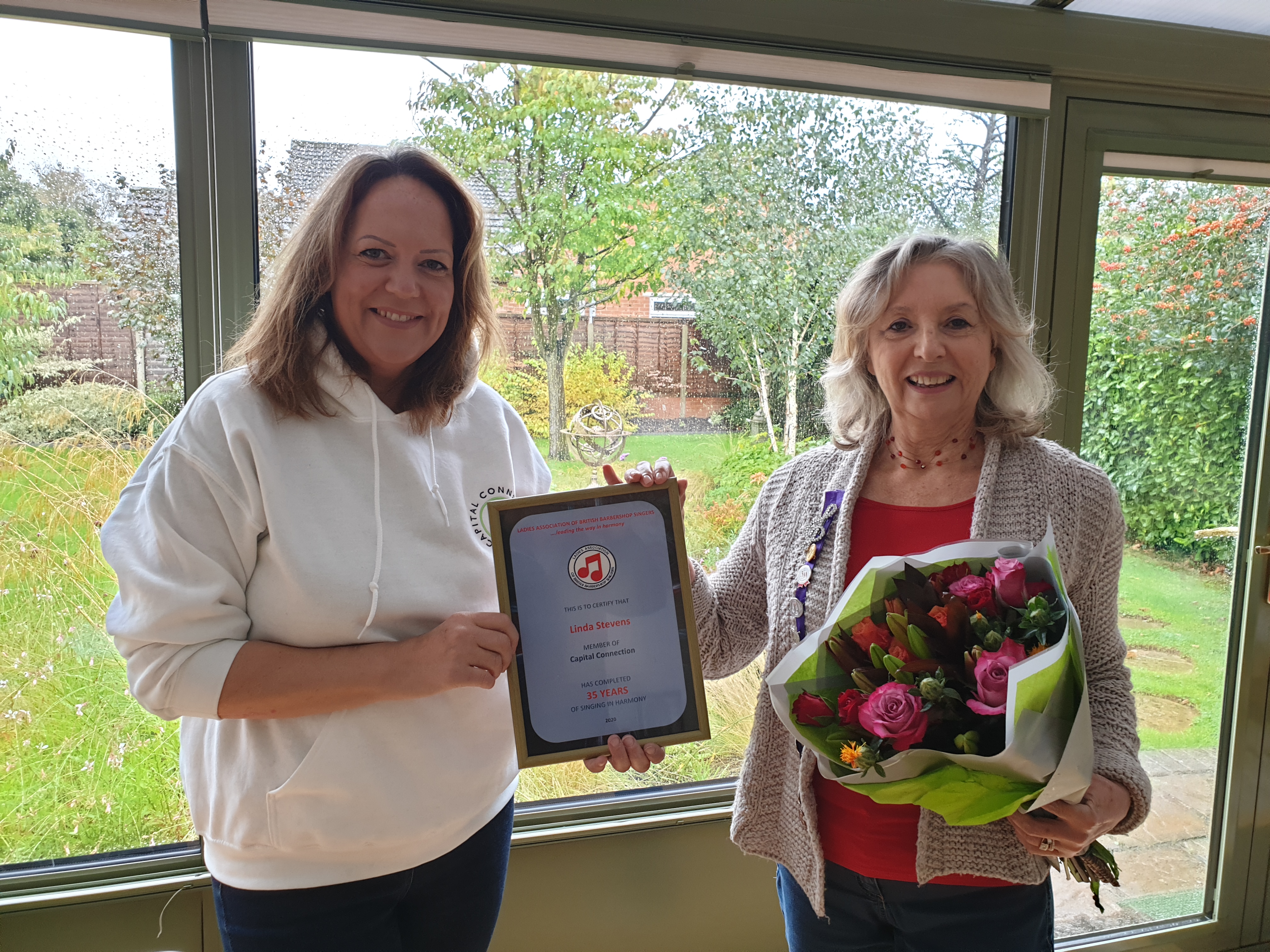 Capital Connection Long Service Pins
At our 2021 Zoom AGM in January, our Membership Secretary, Sue, presented 3 of our members with long service pins:
Seager Banks – 10 years
Naidene White – 10 years
Claire Hearne – 5 years

Congratulations Ladies!