Capital Connects!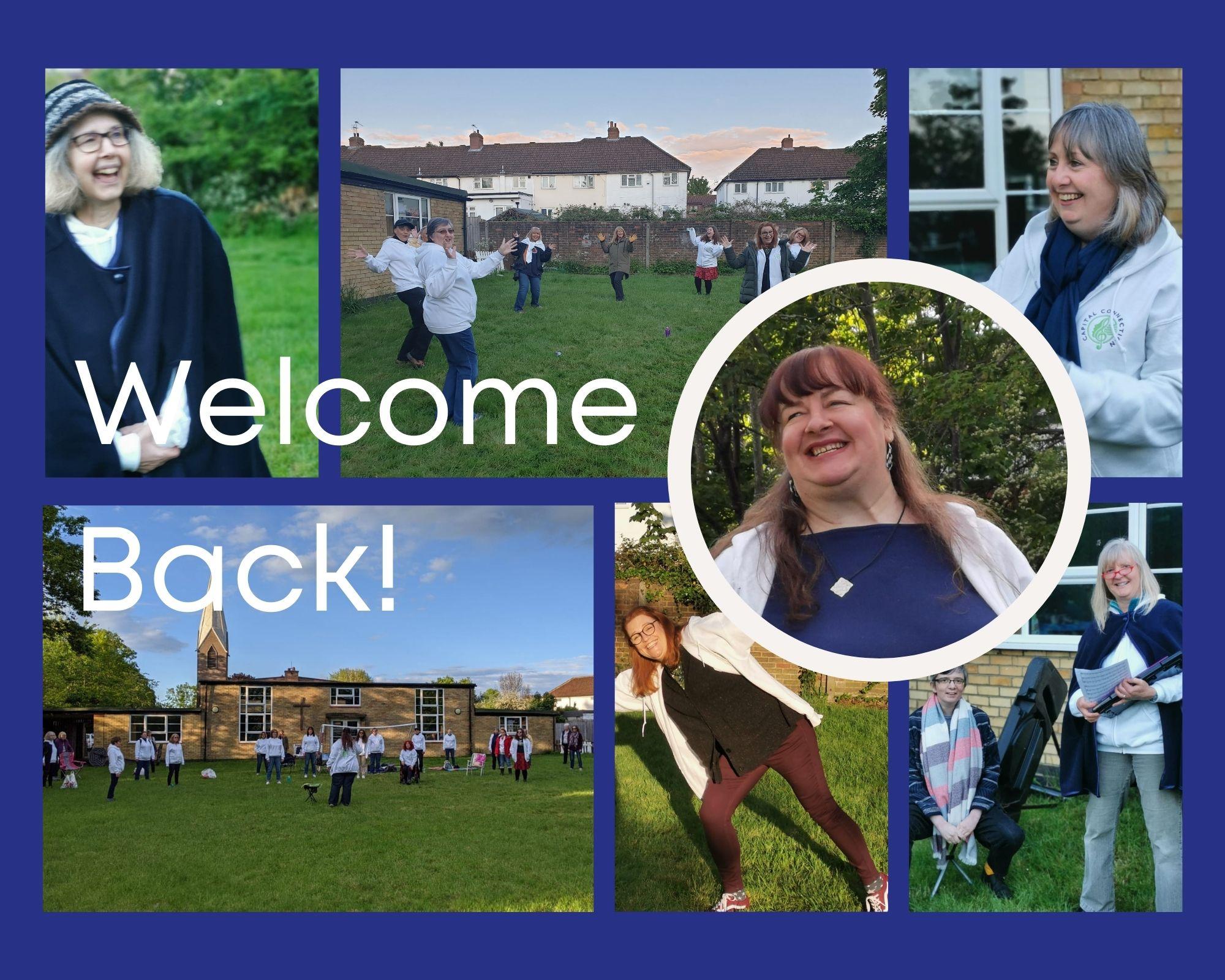 | | |
| --- | --- |
| Type of post: | Chorus news item |
| Sub-type: | No sub-type |
| Posted By: | Sue Madden |
| Status: | Current |
| Date Posted: | Thu, 20 May 2021 |
It was the rehearsal we had all been waiting for. Apart from one brief outdoor meet up last September, last night was the first time that some of our members had seen one another in over a year and it was fantastic to have a full turn-out, including our 3 leave of absence members, Julia, Karen and Denise – Welcome back ladies!

As if it wasn't exciting enough to all be together once again, it was the first time that many of our members had seen our new venue. Although we are unable to rehearse inside at the moment, everyone had the opportunity to have a quick look around and, for now, our rehearsals will take place in the church's private field – with just us and the wild-life for company!

We are initially back for shorter rehearsals for the time being. Starting with plenty of warm-ups, we finally reached the glorious moment of singing some of our repertoire in full harmony once again! Outdoor harmony singing is a challenge, especially when you are socially-distanced, but we think we did a great job and Debi seemed to think so too!


Here's Seager, Julia and Katy conducting Happy Birthday!